Dear our lovely customers,

We would like to take this opportunity to inform you that Drurys Estate Agents have recently lost a very valued member of our team to Sepsis. John Rose, our Property lnspector and family member to Scott & Kerry sadly passed away early last month and will be very sadly missed by us all.

We have therefore taken the decision to try to raise as much money as possible for this very charitable cause.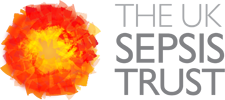 www.sepsistrust.org

Sepsis is a life-threatening condition that arises when the body's response to infection causes injury to its own tissues and organs. Common signs and symptoms include fever, increased heart rate, increased breathing rate, and confusion. There also may be symptoms related to a specific infection, such as a cough with pneumonia, or painful urination with a kidney infection. ln the very young, old, and people with a weakened immune system, there may be no symptoms of a specific infection and the body temperature may be low or normal, rather than high.

Severe Sepsis is sepsis causing poor organ function or insufficient blood flow. lnsufficient blood flow may be evident by low blood pressure, high blood lactate, or low urine output. Septic shock is low blood pressure due to sepsis that does not improve after reasonable amounts of intravenous fluids are given.

Some of the charity events which are taking place by members of the Drurys Team, Family and Friends to raise money for Sepsis are:
Head Shaving

Just Muddy Fun Run

Superhero Fun Run held in Regents Park in London

Coffee Morning being held in September

Charity collection boxes in the Drurys Office

Plus more to be confirmed...
We have also been contacted by the Conservative MP Lord Ashcroft who has had his own personal battle with Sepsis. He has agreed to double whatever Drurys Estate Agents raise towards this worthwhile cause.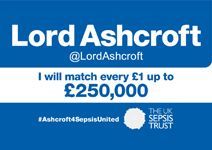 DOUBLE YOUR DONATION

lf you would like to donate to the Sepsis Charity in memory of John, please contact our office for more information on how to do this. Not a lot is known first hand about this terrible condition and we would like to raise awareness of just how serious Sepsis can be.

We look forward to hearing from you

Yours Sincerely

DRURYS ESTATE AGENTS